Posted on September 30, 2017
Donnie Nietes, a decade in glory
By:The Freeman Daily Editor:
Emmanuel Villaruel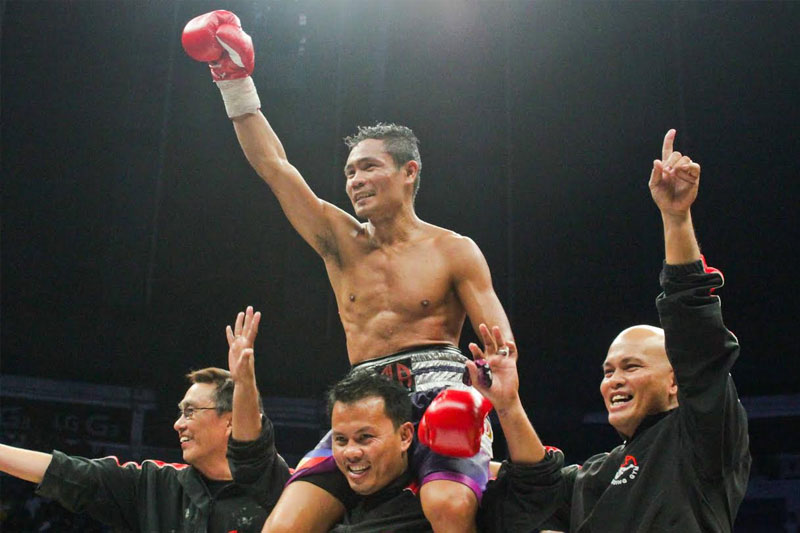 CEBU, Philippines — Way back in 2007, then strawweight prospects Donnie "Ahas" Nietes and Thai Pornsawan Porpramook fought for the WBO minimumweight championship at the Waterfront Cebu City Hotel and Casino. Nietes, who was the WBO AsPac champion at that time, battled for 12 full rounds to win the vacant title over the undefeated visitor.
Now a decade after, Nietes is currently celebrated as the longest-reining Filipino world champion, surpassing the late Gabriel "Flash" Elorde's record of seven years and three months in 2015.
He recently won his third world title in the flyweight division; successfully joining eight-division world champion Manny Pacquiao and five-division world champion Nonito Donaire Jr. as the only Filipino fighters who've won world titles in three divisions or more.
Last 2015, the World Boxing Organization honored Nietes with the WBO Super Champion status during the opening of the organization's annual convention in Orlando, Florida, acknowledging his one-of-a-kind achievement in boxing.
Among his career's many highlights include winning the Ring Jr. Flyweight title in 2014 when he knocked out former world champion Moises Fuentes in their rematch at the Mall of Asia Arena in Pasay City, Philippines.
Nietes is also the only Filipino fighter who has defended his world title thrice in Mexico: in 2009 against Erik Ramirez and Manuel Vargas and against Mario Rodriguez the following year.
It has been a tough and long road for the Bacoleño champion, who first started out as a utility boy for the famed Cebu-based gym. He turned pro in 2003 as a strawweight and won his first fight against Walter Suaybaguio. His lone record loss came from a controversial decision a year after in Jakarta, Indonesia, from Anky Angkotta, who came into the fight six pounds over the contracted weight limit.
Thirty-two fights, 16 world championships and three divisions later, Nietes never lost a fight again.
In his most recent interview, an overjoyed Nietes expressed his appreciation for all his supporters and the people behind the success of his career, saying, "I would not have been celebrating my 10th year as a world champion if I weren't given the chance to box in the first place, so I want to thank my manager, sir ALA," talking of the ALA Boxing Group's top honcho, Tony Aldeguer.
"I'm very grateful to my promoter, ALA Promotions, our partner TV network ABS-CBN, the local and international media, my family, friends, fans, and of course, God Almighty who made all this happen. It has been a long journey, but nothing beats the happiness I feel being identified as Donnie "Ahas" Nietes, the longest-reigning Filipino world champion" he added. (FREEMAN)
More News